This is a story all about how Brevin's life got flip-turned upside-down.
Courtesy of The US Sun.
The middle of March is here once again, which usually means spring has either arrived or is at the airport waiting to board its flight. Sunny days are on the way, and smiles are returning to the faces, right?

Well…kind of. The forecast for Minnesota the next two days matches the weirdness of the vibes of this NCAA men's basketball season – the Dr. Brackets Homestead is under a winter storm watch until Friday morning. Let's talk about how you can heat your home with the fire emanating from your accurate bracket and avoid wanting to use it as kindling in your fireplace!
This season in men's college basketball was replete with weirdness. Alleged crimes, injuries to those who drop dimes, and otherwise strange times hit teams that find themselves both inside and outside the tournament field. A sampling:

--The tournament's top seed, Alabama, has a dark cloud around the program stemming from one former player and one current star's roles in the shooting death of a young woman in January. Darius Miles was (clearly) booted from the team and faces capital murder charges, and Brandon Miller – one of the top 5 players in college basketball this year – reportedly brought the gun to the scene that was eventually used to fire the lethal shots.

Alabama's coach, Nate Oats, gave the most mealy-mouthed possible response when the information about Miller's involvement came to light, essentially waving the star's role away with a "kids will be kids, wrong place wrong time" kind of response. It was a gross and tone-deaf response to a tragic event, and Alabama is probably going to rally around the reaction to this news with an "everyone's against us!!!" kind of message, which is also icky.

--Number two-seeded Texas dismissed its coach, Chris Beard, mid-season after he was arrested and hit with felony domestic abuse charges stemming from an argument he got into with his fiancée.

--Texas Tech coach Mark Adams was put on leave and eventually left his role after it was revealed he tried to persuade his players to be more amenable to his staff's advice by quoting Bible verses that mention the relationship between…masters and slaves. He also may have spit on a player during a practice. (Probably not a big surprise at this point, but many big-time college coaches are not good people!!!)

--Michigan's Hunter Dickinson made some comments on his podcast (good advice to stay out of trouble: Never tweet or podcast) that likened Tom Izzo, coach of Michigan State (7-seed in this tournament), to *checks notes* uhhhh Hitler. "You literally have Hitler as your coach," was his direct quote. And then he apologized for those comments and said, essentially, I did not intend to compare Tom Izzo to Adolf Hitler.

--Matthew Mayer for 9-seed Illinois recently missed almost a week of practice time after suffering an illness described as caffeine poisoning. Mayer said he likes to have some energy drinks when he does some online gaming, and he (inadvertently?) had 6 Monster drinks one day, which is more Monster drinks than you're supposed to have in an 80-year life span, according to many doctors.



Matthew Mayer, enjoying his new NIL sponsorship deal and, probably, a new liver in 20 years.
From Reddit.

--UCLA had a strong case to fill the winner spot on your bracket this year, but in the last two weeks, they have definitely lost star wing and defensive ace Jaylen Clark for the tourney to an Achilles injury and potentially big man Adem Bona to a shoulder problem.

I'm not even mentioning things like why New Mexico State – a team that upset UConn in the first round last year! - abandoned their season amid extremely graphic hazing allegations, or the weirdness around Jim Boeheim kind-of retiring, kind-of getting fired from Syracuse after something like 45 years at the university, or the oof-inducing injury sustained by the guy at the top of this article, Clemson guard Brevin Galloway (I will spare the details, but if you google "Brevin Galloway injury," well, it's the only injury you'll read about). But it seemed like an ooky story emerged basically every week of the NCAA season this year.

So, yes, this season had the overall vibes of a top-shelf track on a mid-level Black Keys album. But like a cyclist struggling with a high-gradient hill with a Santa Ana headwind, we press on in our quest to create an un-bustable bracket. Which of these teams and players can make sweet music out of a cacophony of sour notes and help make your bracket impenetrable this March? Let's talk about it.

------------

First, the annual "I am not an actual doctor" disclaimer. I am not an MD, a Ph.D., a DO, a DDS, or anything like that. But I do very much enjoy the annual updating of the Warehouse, my collection of scores of data points from what is now a decade-plus of NCAA tournaments. Running statistical analyses on this data has uncovered some nuggets of wisdom that may help push you to the top of your bracket pool. Let's dig into what was revealed in this year's model:

1. Who's Everybody Got:
Last year, Arizona and Gonzaga commanded 40% of people's tourney champion selections; this year, the top two overall seeds Alabama and Houston are being selected as champ in about 35% of brackets. This is indicative (but not as much as it should be!) of how much more wide open this year's tournament is than the last couple years.

In a typical year, there are somewhere between 1 and 3 teams that are truly "elite," that make it to tournament time in the top 10 in both offensive and defensive efficiency, per the inimitable Ken Pomeroy at kenpom.com. This year…there are none. Zero! It's a weird year, I swear!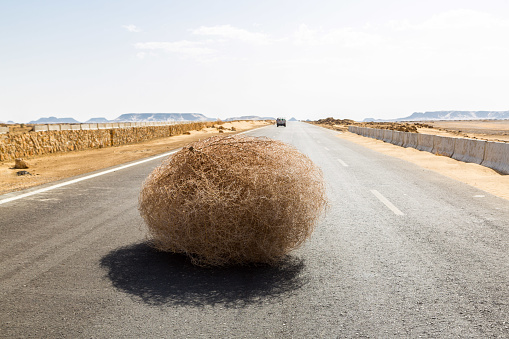 Pictured: All the truly elite teams in college basketball this year.
From iStockPhoto.

2. Nailing the Final Four:

So how exactly do you win a bracket pool? You do 2 things:
A. You nail as much of the Final Four as you can.
B. You gain a small advantage early on by picking the right upsets.

How do you accomplish A? Often, especially in pools that a lot of people enter, the highest expected value for your Bracket Buck is to pick a team to win the title that falls outside of the top few favorites that most of your competitors will likely pick.

This year, even more than others, it may pay to "zig" in your tourney champ decision where others are "zagging." Combined, the 1-seeds are accounting for ~55-60% of people's champion picks, but my statistical models don't even have 1-seeds Kansas and Purdue as either of the top-2 teams in their quadrants! Typically, at least one 1-seed makes the Final Four, but this is not a year where you'll want to blindly advance the top teams very far!

Typically, you're looking for balanced teams who can score heaps of points but who still play D well enough to be roughly top 40 or better in defensive metrics. The teams who best fit this criteria in each quadrant of the bracket are:
SOUTH: 1) Alabama, and 6) Creighton (#2 Arizona juuuuuust barely misses the top-40 defense criteria, but they do have a top-5 offense this year).
MIDWEST: 1) Houston, 2) Texas, the best of the 7-seeds, Texas A&M, and that's it (there's another near-miss here: #4 Indiana barely misses on both O and D metrics).
WEST: 1) Kansas, 2) UCLA (#1 in defensive efficiency, though see Jaylen Clark above), and 4) UConn (2 near-misses in this region: #5 Saint Mary's and…#8 Arkansas)
EAST: 1) Purdue along with two other usual suspects… 8) Memphis (!) and 9) Florida Atlantic (!!!) (#4 Tennessee and #5 Duke are both near-misses…but Memphis and Florida Atlantic were not! The bottom half of this bracket has no teams who fit the usual Final Four team profile.)

3. Early Upsets: We've talked about who you might want to lock in for those big-point Final Four spots. Now, we'll mention who might get you the advantage in the early rounds of tourney. Here are the double-digit seeds that are stronger-than-usual for their seed line this year; whether or not I picked them to steal a game or 2 is entirely match-up dependent:

11) Providence. A Sweet 16 team last year, though their 2022 version had some of the best luck in the 11 years I've been modeling the tourney. In contrast, they fell victim to some TERRIBLE luck in their stretch of games right before the tournament this year.

12) Charleston, Drake, VCU, and Oral Roberts. Yes, this is all 4 of them. My model has all 4 12-seeds as somewhere between 7- to 10-seed quality teams. If you don't know what to make of this, imagine how I feel!!!



Max Abmas and Oral Roberts are back and ready to wreck your weekend.
From Sports Illustrated.

13) 13s were en vogue upset selections by all the top bracket prognosticators last year (cough pretty much only me cough), but they ended up going 0-4. But all 4 were competitive into the last 2 minutes of their games! This year,
Kent State
and
Iona
have profiles better than most past 13-seeds.


14)
Kennesaw State
is slightly better than their seed line. Slightly.


15)
Colgate
is not terrible, they've got several guys with tourney experience on the team, and they've put a scare into teams as 14-seeds the past two years. Texas is very good, but, ahh, see the Chris Beard thing above, and they also lost to 14-seeded Abilene Christian two years ago.


4. Extremely skewed profiles: Last year, I mentioned there were many more teams with "skewed" profiles than we typically see in the tournament. Usually, we see 5-6 teams in the field that are heavily skewed great O/mediocre D, or vice versa (top-40 efficiency in one, sub-100 efficiency in the other). Last year saw an enhancement of that trend with 8 such teams.


This year, there are FOURTEEN.

The teams that skew toward good O/bad D are:
Baylor
(3-seed),
Miami
(5),
Missouri
(7),
Iowa
(8),
Penn State
(10),
Providence
(11),
Pittsburgh
(11),
Oral Roberts
(12) and
Furman
(13).
The bad O/good D teams? Iowa State (again) (6), Northwestern (7), Arizona State (11), VCU (12) and Kent State (13)

What does this skew mean for their prospects in the tourney? Well, the 43 skewed teams in the last 10 tournaments have averaged about 1 tourney win between them. More than half failed to win one game. Last year's 8 skewed teams won…8 games. And only 4 of those teams won even one game. The O-skewed teams won 6 of those games; only Iowa State won a game of the D-skewed teams, and they lost to O-skewed Miami in the Sweet 16.



Can former Gopher Gabe Kalscheur and Iowa State buck the skewed team trend again?
From the Star Tribune.

Don't pick any of these squads to cut down the nets; only 2 of the 43 have reached the Final 4, and they were both bad O/good D teams (Louisville '12 and the out-of-nowhere South Carolina '17 team; both were defeated in the national semifinals).


5. Picking 7-10 and 6-11 upsets: In these two categories, you typically see a pretty good higher-major team who may have had a stumble at some point in the year against either some ferocious mid-majors or other high-major teams with high ceilings but also some bad blemishes on their resumes. Balanced teams in the 10- and 11-seed lines are a place to look for potential upsets here (top 50 in both offensive and defensive efficiency).


Who fits the bill among this year's 10s and 11s?
USC
(10) hits it, and
Nevada
juuuuust misses the criteria, so they're worth a look against TCU, if the Wolfpack can win their play-in game.


6. Injuries and suspensions: The late-season injury/left-the-team bug is often a difficult thing to account for in your bracket picking. Instances from the last couple weeks have occurred late enough in the season that the advanced analytics haven't yet adjusted to fully "price in" these absences or their potential effect on their teams' journeys through the tournament.


These are worth knowing about and monitoring, as some of the players on this list are key contributors for their teams, and their absences could tip the scales in favor of their opponents if these players either aren't on their teams' rosters or can't get cleared in time for their tip-offs. Here's a list of the injuries and other departures you should know about this year, and keep in mind: injuries to point guards and big men often hurt the most in March. (Number denotes team's seed)


1)
Houston
– Marcus Sasser (starting combo guard and leading scorer, 17ppg/3apg) QUESTIONABLE for 1st weekend, recovering from a groin injury in his conference tournament.

1)
Kansas
– Kevin McCullar (senior wing, great defender, 11ppg/7rpg) QUESTIONABLE for first round with a back issue that's been recurring for him.

2)
UCLA
– Jaylen Clark (Starting guard, one of the best defenders in the country, 13ppg/6rpg) OUT with an Achilles injury

Adem Bona (Freshman big man, 8ppg/5rpg/2bpg) QUESTIONABLE for round 1, picked up a shoulder injury in Pac-12 tournament.

3)
Xavier
– Zach Freemantle (starting senior big man, 15ppg/8rpg/3apg) OUT for tournament; had foot surgery 2 weeks ago.

4)
Virginia
– Ben Vander Plas (starting forward, 7ppg/5rpg) OUT for tournament with broken right hand suffered in last 2 weeks.

4)
Tennessee
– Zakai Ziegler (starting point guard, 11ppg/5.5apg) OUT for tourney, tore his ACL in last 2 weeks.

5)
Miami
– Norchad Omier (starting big man, 14ppg/10rpg) QUESTIONABLE for round 1 with sprained ankle; significant because he's the guard-oriented Miami's only big inside presence.

6)
Iowa State
– Caleb Grill (Senior guard, 9.5ppg/4rpg) KICKED OFF THE TEAM two weeks ago.

6)
TCU
– Eddie Lampkin (starting big man, 6ppg/6rpg) LEFT THE TEAM just before the tourney.

PICTURED: Eddie Lampkin. NOT PICTURED ANYWHERE DURING THIS YEAR'S TOURNEY: Eddie Lampkin.
From TCU Athletics.

7. Floor Generals: Wow, that was quite a few high-seed teams potentially missing some key players, wasn't it? Thankfully, most teams' main ball handlers made it to the tourney unscathed. Here's one of my favorites stats that I bring up every year. If you've got a steady presence as your point guard/primary ball handler, your team may be in for a longer stay at the tourney.


Over the past 10 years, if your team has a "floor general" who averages at least 3.8 assists per game, you win about a half-game more than teams who don't. And 34 of the past 40 Final Four teams (and 3 out of 4 last year – and the team who didn't have one (Villanova) had one of the best PGs in the country in Collin Gillespie) have had a floor general toting the rock up the court. So having a capable point guard (or point forward! We refuse to commit Trayce Jackson-Davis erasure here at the Dr. Bruffy Blog) helps both the mid-level seeds get a win or 2, and the top teams achieve long runs.


I usually bring this up to pinpoint which teams lack this resource as candidates for early exits, because usually, your 1-, 2- and 3-seeds possess a player that fits this criteria. This year's pack of notable floor general-less teams includes: Gonzaga, Tennessee (poor Zakai), San Diego State, Miami, St. Mary's, Duke (all 4 5-seeds!), Missouri, Maryland, West Virginia, Iowa, Illinois, and Florida Atlantic.

8. Overseeded/Underseeded: I already pointed out above some discrepancies I see among many of the lower seeds. But there are seed shifts everywhere that I would make were I in charge of such a thing!

Who got more respect than they deserved? Who got the shaft and faces a harder road because of it? Let's find out!

Underseeded:
Tennessee had the resume of a 2-seed…before the news about Zakai Ziegler, anyway.
UConn is another 4 that has a good case to be a 2-seed.
Texas A&M and Arkansas are two big-conference schools that should each be about 2 seed lines higher than they are.
Exciting mid-major teams often get disrespected on their seed lines, and this year was no different. My model has Florida Atlantic as a 6-seed (and sadly, the team they play, 8-seed Memphis is really more of a 5).
It also had Charleston as a 9-ish seed team, Utah State seeded about 2-3 lines too low, and Drake as a team good enough to be a 9/10 seed.



Roman Penn: Point guard for Drake, and also, my favorite kind of writing utensil.
From Drake Athletics.

Overseeded:
Kansas State started hot this year, but has really cooled in the past month; the model has them as a 6-seed.
Xavier can shoot the lights out but is deficient on defense; they were more deserving of a ~5-seed.
Virginia without Vander Plas and the stifling defense of past years is a 6/7-seed in 4-seed's clothing.
Indiana has a recent history of choke jobs and a just-OK resume outside of their impressive Purdue wins. More of a 6/7 seed.
Missouri and Penn State are two trendy picks that a lot of prognosticators are picking to make some noise, but my model says they should each be about 2-3 seed lines lower than what they were granted.
Iowa plays no defense and is essentially playing a road game against Auburn (in Birmingham) – they should be a 10/11.

9. Round 1 Best Bets: Minnesota took a big step toward legalizing sports betting in the ongoing legislative session, but for this year, locals will have to traverse to a border state to place wagers on tourney action. I likely won't be making such a trip this year, so clearly these picks are just educated guesses for fun. Feel free to make these wagers if you plan to be in Vegas or a different gamblin' state in the next couple days, though. (I think I went 4-4 last year, so, ya know. WOO BIG MONEY.)

THURSDAY
Furman +5.5 vs Virginia
Arizona -14.5 vs Princeton
Arkansas -2 vs Illinois
Auburn -1.5 over Iowa

FRIDAY
Kennesaw State +12.5 vs Xavier
St. Mary's -4 vs. VCU
Drake +2 vs Miami
Grand Canyon/Gonzaga over 156
------------
That's all I've got for 2023, everyone. Have a great 1st weekend of the tournament, and let's all hope Kevin Harlan gets to do play-by-play of an idiot running onto the court sometime.